Right before the NFL kicked off last month, the two teams that led the way in total number of tickets and total dollars wagered for William Hill's Super Bowl futures were the Buccaneers and Chiefs. Back then, the defending champion Chiefs were also the +375 favorites to win it this year as well, followed by the Ravens +650, 49ers +800 and Buccaneers +850.
Since the season has started, though, a different team has emerged as one of the most popular Super Bowl wagers by William Hill bettors.
"The biggest surprise for me this season is Seattle starting 4-0. I didn't think they'd be that good, and they've been drawing a lot of money too," said Nick Bogdanovich, Director of Trading for William Hill US. "I don't know if [offensive coordinator Brian] Schottenheimer changed his offensive philosophy or if he was just taking too much heat for keeping Russ [Wilson] held down, but their offense is rolling. I just didn't think they were that good of a squad, but obviously they've passed every test so far."
The Seahawks had the seventh-lowest Super Bowl odds right before opening kickoff at 13/1. Seattle, however, has dropped all the way down to its current price of +500, which only trails Kansas City at +260.
Other big Super Bowl futures movers over the past month include the Packers (28/1 to 8/1), Rams (40/1 to 20/1), 49ers (8/1 to 20/1) and Cowboys (12/1 to 30/1).
"I think the Cowboys have been the biggest disappointment this season," Bogdanovich said. "If it wasn't for that crazy onside kick, they'd somehow be 0-4 with all that talent. They're just abysmal defensively. To give up 147 points through four games, that's almost impossible."
Seattle leads the way in total number of tickets for Super Bowl futures since the season started at 9%, followed by Green Bay at 8% and Kansas City at 7%. For total dollars wagered post-opening kickoff, the Seahawks rank second at 10%, just behind the Chiefs at 11%. The 49ers, Packers and Saints (14/1) have each brought in 7% of the total dollars wagered.
One notable omission from the top-10 teams in either category is the Buccaneers, who have captured 4% apiece of the total number of tickets and total dollars wagered since the season started.
The biggest in-season Super Bowl futures bet at William Hill has actually come in on a long shot. A Nevada bettor placed $5,000 on Browns 45/1 for a total potential payout of $230,000. Cleveland still remains at 45/1 to win its first-ever Super Bowl.
Check out William Hill's latest odds and trends for Super Bowl 55 futures below.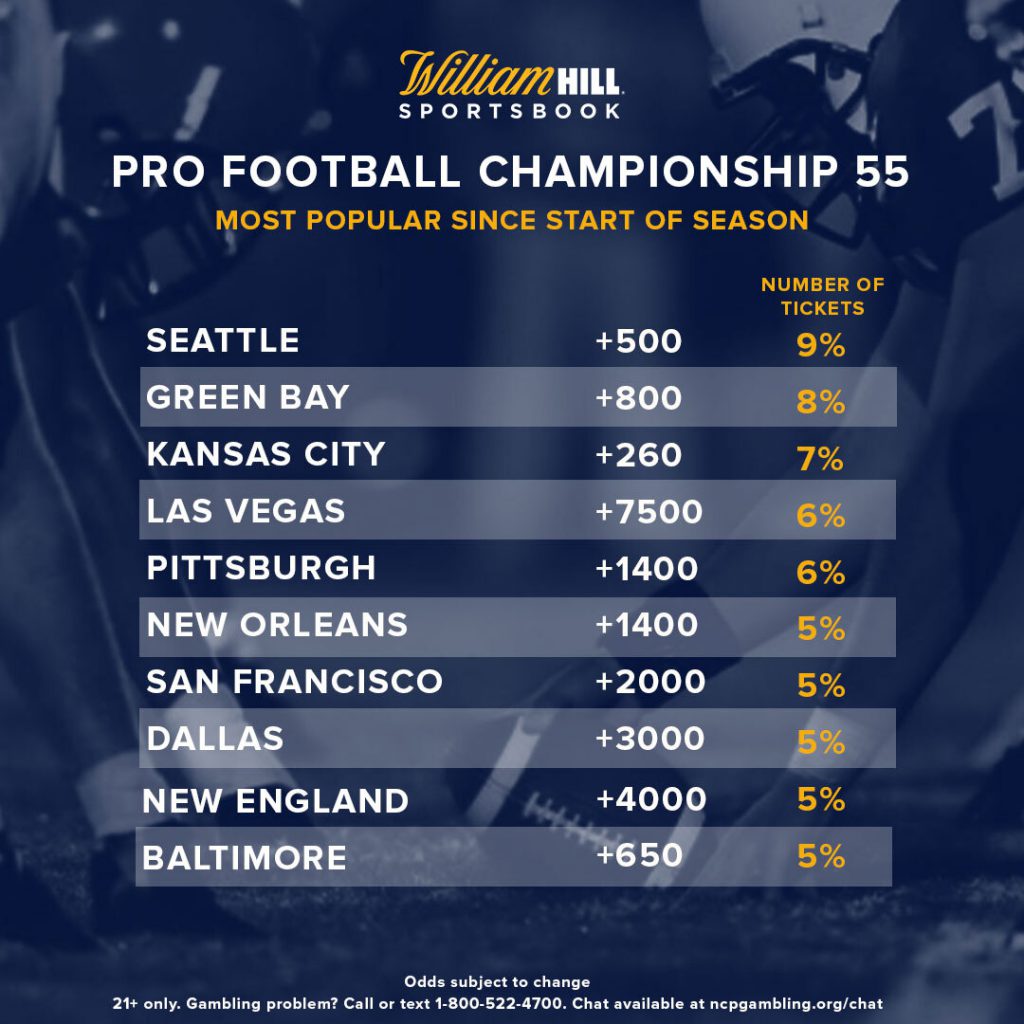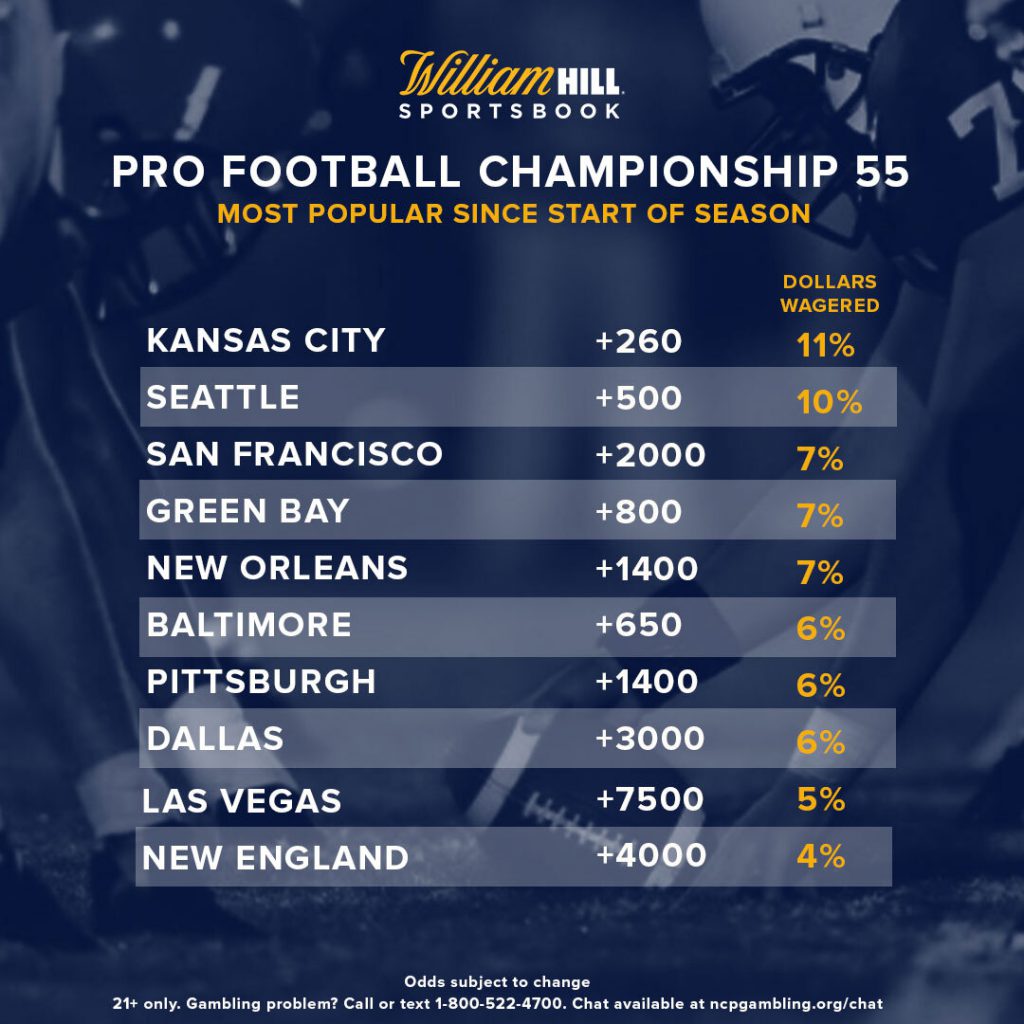 Bet NFL with William Hill, America's #1 sportsbook.