The payoff on a winning selection varies according to the odds.
Bet on Car Racing Example :
| Driver | Odds |
| --- | --- |
| Chase Elliott | 6-1 |
| Kyle Busch | 8-1 |
| Kurt Busch | 50-1 |
| Ryan Blaney | 100-1 |
To wager on auto racing, you typically pick the winner of the race.
Typically 20-30 drivers will be listed along with a field (all others).
For example, if you wager $10 on Kyle Busch and he wins the the race, you win $80 plus your $10 back totaling $90.
PROPOSITION WAGERS
| Driver | Odds |
| --- | --- |
| Chase Elliott | -130 |
| Kyle Busch | +110 |
Auto racing match-ups pit two drivers against each other in head-to-head wager. The driver with the better finish in the race wins the match-up. Sometimes multiple drivers are listed in a group where the best finish in the group wins the wager.
In the example, a wager on Chase Elliott for $13 wins $10, returning $23.
Wagering $10 on Kyle Busch pays $11 plus your $10 back for a total of $21.
Other props may also be posted such as the over/under on the number of cautions in the race or which car manufacturer wins.
Lines can be found on other series and open wheel races.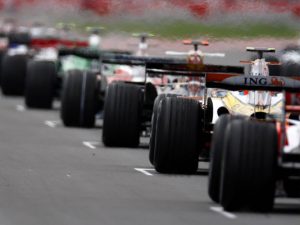 *Information stated on the How to Bet pages are not the official house rules. Wagering rules and conditions are subject to change. See the official house rules and current customer sheets for all current and up to date house rules.