Several NFL teams bolstered their title aspirations this past week after landing intriguing talents in the draft. But which contenders are William Hill bettors buying the hype on?
The defending Super Bowl champion Chiefs are the 4/1 favorites at William Hill to repeat for the 2020-21 campaign. Besides residing atop the board for 2021 Super Bowl odds, Kansas City also leads all teams by attracting 8% of the total number of tickets and 23% of the total dollars wagered.
This offseason's darling, the Buccaneers, have been a trendy bet as well. Thanks to the acquisitions of Tom Brady and Rob Gronkowski, Tampa Bay (14/1) is second in both total number of tickets and total dollars wagered at 7% apiece.
Two bettors placed $500 wagers on the Buccaneers back when Tampa was listed at 50/1, meaning they would each receive a total payout of $25,500 if the Bucs are able to hoist the Lombardi Trophy this upcoming February.
Below the Chiefs and Bucs, the 49ers (7/1), Seahawks (17/1) and Raiders (30/1) have each received 6% of the total number of tickets. Meanwhile, the Ravens (13/2), Cowboys (12/1) and those same 49ers all have captured 6% of the total dollars wagered.
Yet, it's one AFC sleeper who reeled in the biggest Super Bowl futures bet taken thus far at William Hill.
One bettor placed $10,000 on the Colts at 45/1, which would collect $460,000 total if Indianapolis can win its first championship since the 2006-07 season. The Colts are currently 25/1.
Two other notable wagers were $6,000 on the Bills at 35/1 (now 20/1) and $4,000 on the Titans at 40/1 (now 35/1) for total payouts of $216,000 and $164,000 respectively.
Check out the latest odds and trends below for William Hill's Super Bowl futures.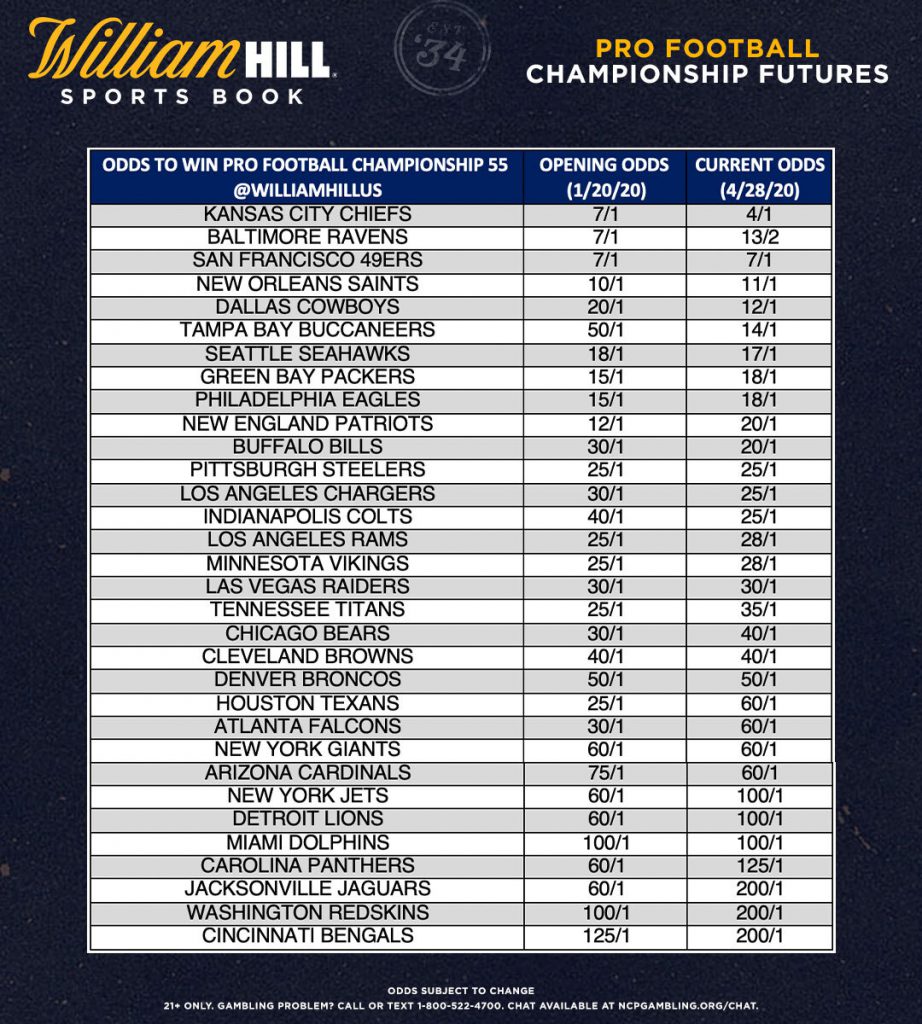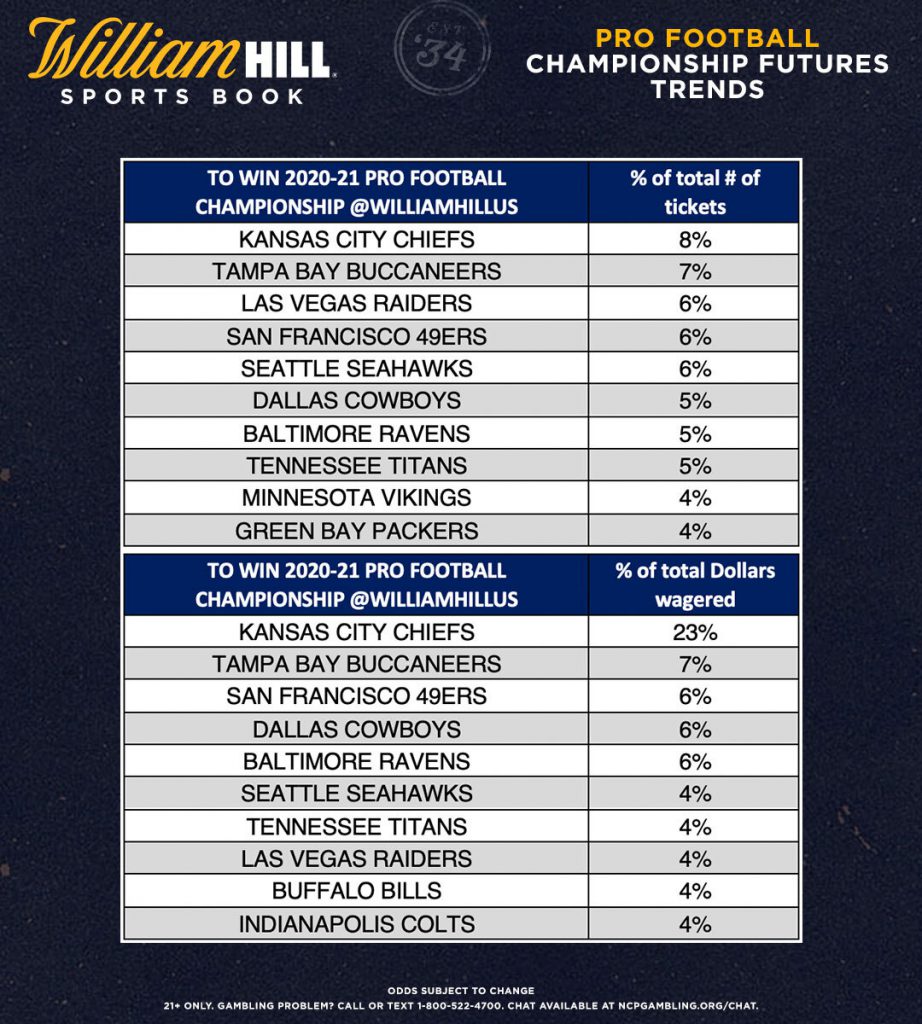 Bet NFL with William Hill, America's #1 sportsbook.