William Hill put back up its 2019-20 NBA championship futures last week following the NBA's board of governors approving a 22-team format to resume the season in Orlando, Florida.
Let's take a look at teams' odds that have shifted since then and which teams William Hill bettors believe will win the title.
The Lakers re-opened as 11/5 favorites with the Bucks right behind at 13/5 and the Clippers next at 13/4. All three teams atop the board have seen their odds slightly improve—the Lakers now lead the way at 2/1, followed by the Bucks at 5/2 and Clippers at 16/5.
The Celtics are now alone with the fourth-lowest championship odds at 14/1 after re-opening with the Rockets at 15/1. Other teams in the middle of the pack that have seen a positive shift include the 76ers from 22/1 to 20/1 and the Thunder from 60/1 to 50/1.
No team's odds, however, had a more dramatic move than the Nets. Following a 40/1 price at re-opening, Brooklyn has dropped all the way down to 200/1 after superstar Kevin Durant ruled out a return from his ruptured Achilles tendon suffered in last year's NBA Finals.
Others who have seen their odds rise include the Rockets from 15/1 to 16/1, the Nuggets from 25/1 to 28/1, the Heat from 35/1 to 40/1 and the Jazz from 40/1 to 50/1.
William Hill bettors, though, have keyed in on the top-three teams.
The Lakers have attracted 17% of the total number of bets and 25% of the total dollars wagered, which is tops in both categories. Staying in the same city, the Clippers rank third with 10% of the total dollars wagered along with capturing 9% of the total number of tickets.
In the Eastern Conference, the Bucks also have received 9% of the total number of tickets as well as 19% of the total dollars wagered. One New Jersey bettor placed a $50,000 wager on Milwaukee 4/1, which would result in a $250,000 total payout if the Bucks win it all.
The only other team that resides in the top 5 in the two categories is the 76ers, who have generated 7% of both the total number of tickets and the total dollars wagered.
Regarding longshot wagers, one Nevada bettor put down $1,000 on Blazers 300/1 for a total potential payout of $301,000. Additionally, another New Jersey bettor placed $150 on Wizards 5,000/1 for a total potential payout of $750,150, which is the largest one thus far at William Hill for NBA championship futures.
Check out William Hill's latest 2019-20 NBA championship odds and trends below, which are available to bet in Nevada, New Jersey and Iowa.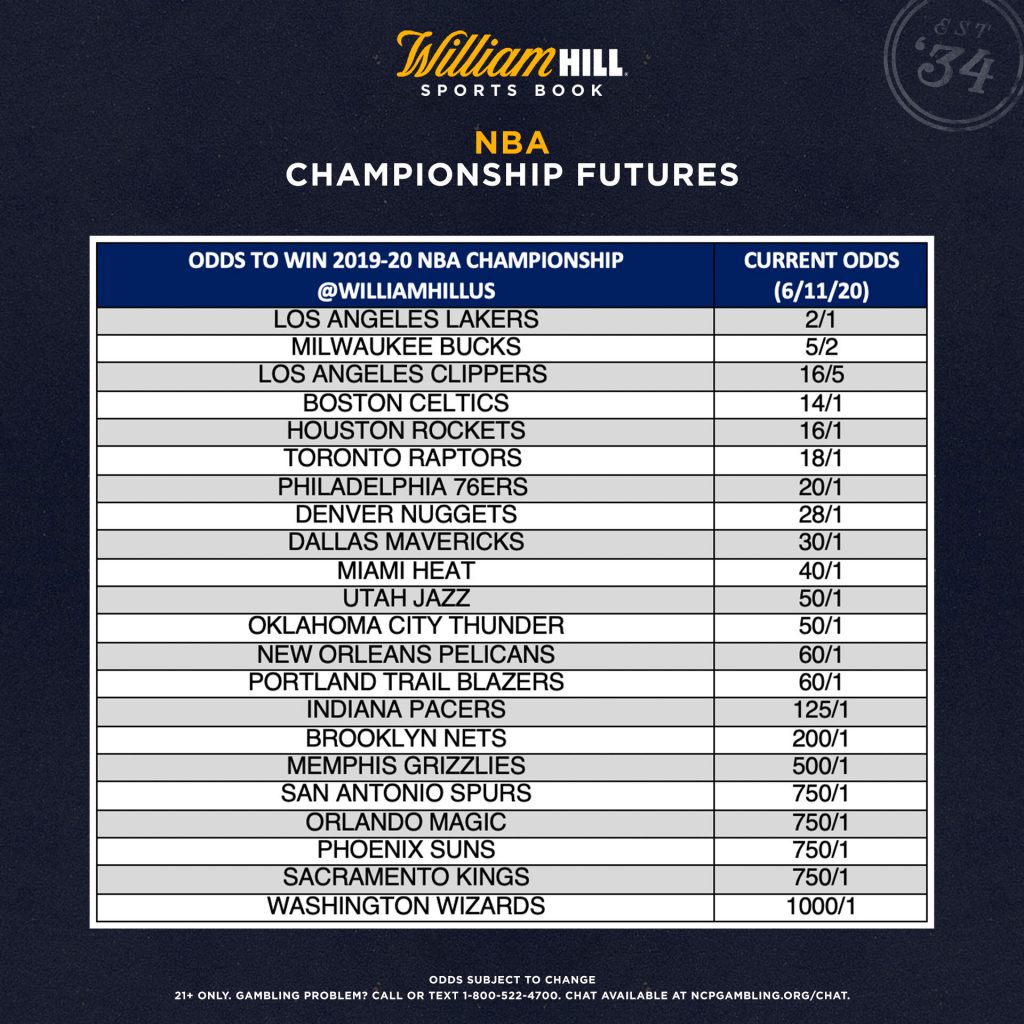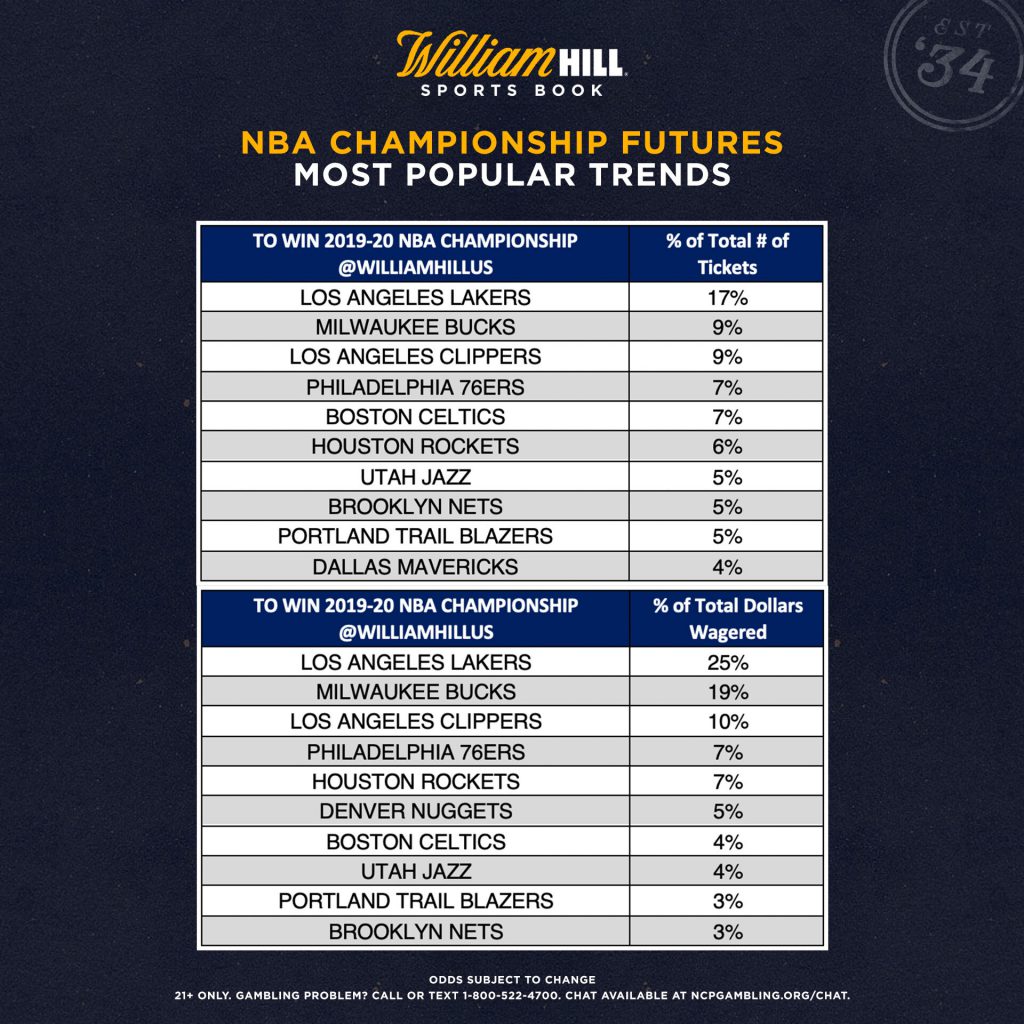 Bet NBA with William Hill, America's #1 sportsbook.