After Tom Brady's announcement on Tuesday that he would not return to the Patriots for a 21st season, New England's odds to win the 2021 Super Bowl have shifted at William Hill.
New England currently has a 20/1 price to win the franchise's seventh Super Bowl next season, which is tied for the ninth-lowest odds on the board with the AFC East rival Bills. The Patriots originally were set at 12/1, with only the Chiefs, 49ers, Ravens and Saints ahead of them. Along with those four aforementioned teams, the Cowboys, Seahawks, Eagles and Packers have also leapfrogged over Bill Belichick's group.
The defending champion Chiefs opened as the 7/1 co-favorites for the 2021 title, and their odds have since dropped down to 4/1. Some other teams that have seen their odds improve include the Cowboys from 20/1 to 12/1, the Colts from 40/1 to 25/1 and the Buccaneers from 50/1 to 25/1.
Like the Patriots, one other notable team has seen its odds worsen after a superstar departure. After agreeing to trade wideout DeAndre Hopkins to the Cardinals, the Texans find themselves at 60/1 after opening at 25/1. Interestingly enough, Hopkins' new team, Arizona, now also resides at 60/1 after starting off at 75/1.
Besides having the lowest title odds, the Chiefs also have generated the most betting action in William Hill's Super Bowl futures. Kansas City has attracted a whopping 25% of the total dollars wagered, as well as leading all teams by drawing 9% of the total number of tickets.
The 49ers, Ravens and Cowboys have each gotten 6% of the total dollars wagered, with the Seahawks behind them at 5%. Bettors are also optimistic about the Raiders in their first year in Vegas, with the Silver and Black receiving 7% of the total number of tickets.
Yet, the biggest Super Bowl wager thus far at William Hill was on the Colts. One bettor placed $10,000 on Indianapolis at 45/1, and stands to net $460,000 if the Colts hoist the Lombardi Trophy next February.
Check out William Hill's latest 2021 Super Bowl odds below, as well as with the latest trends.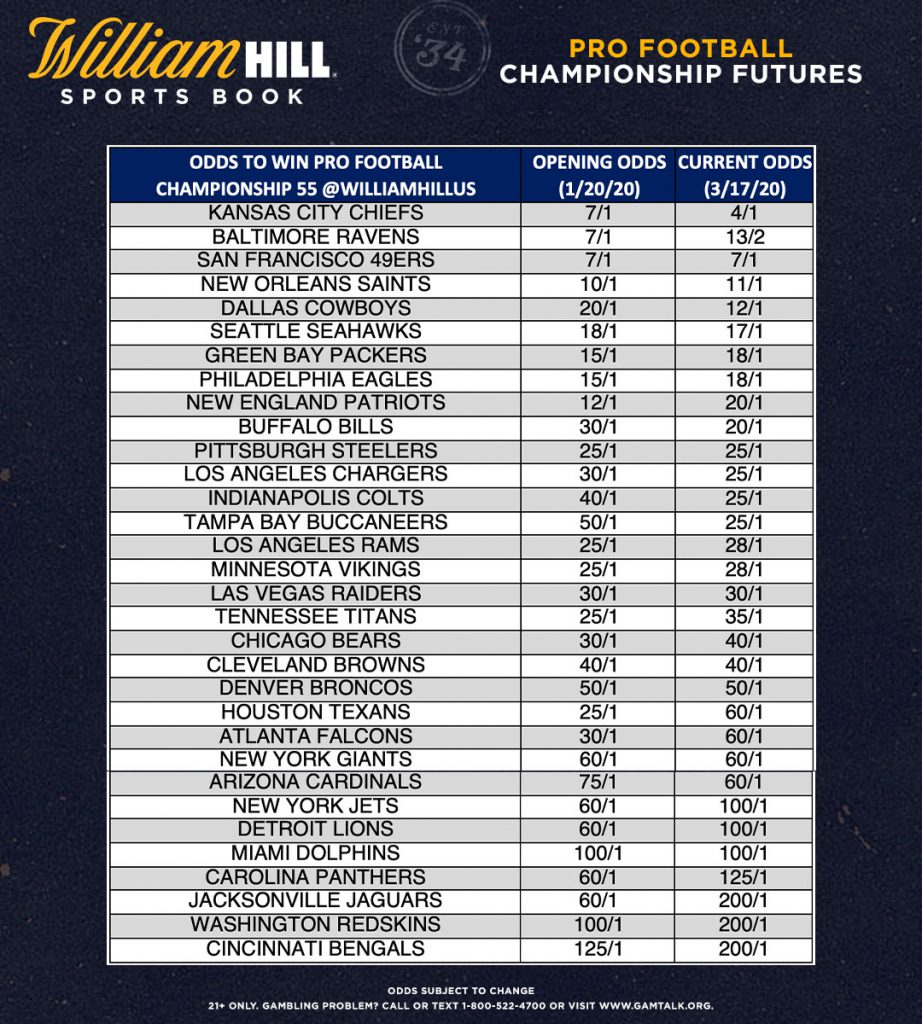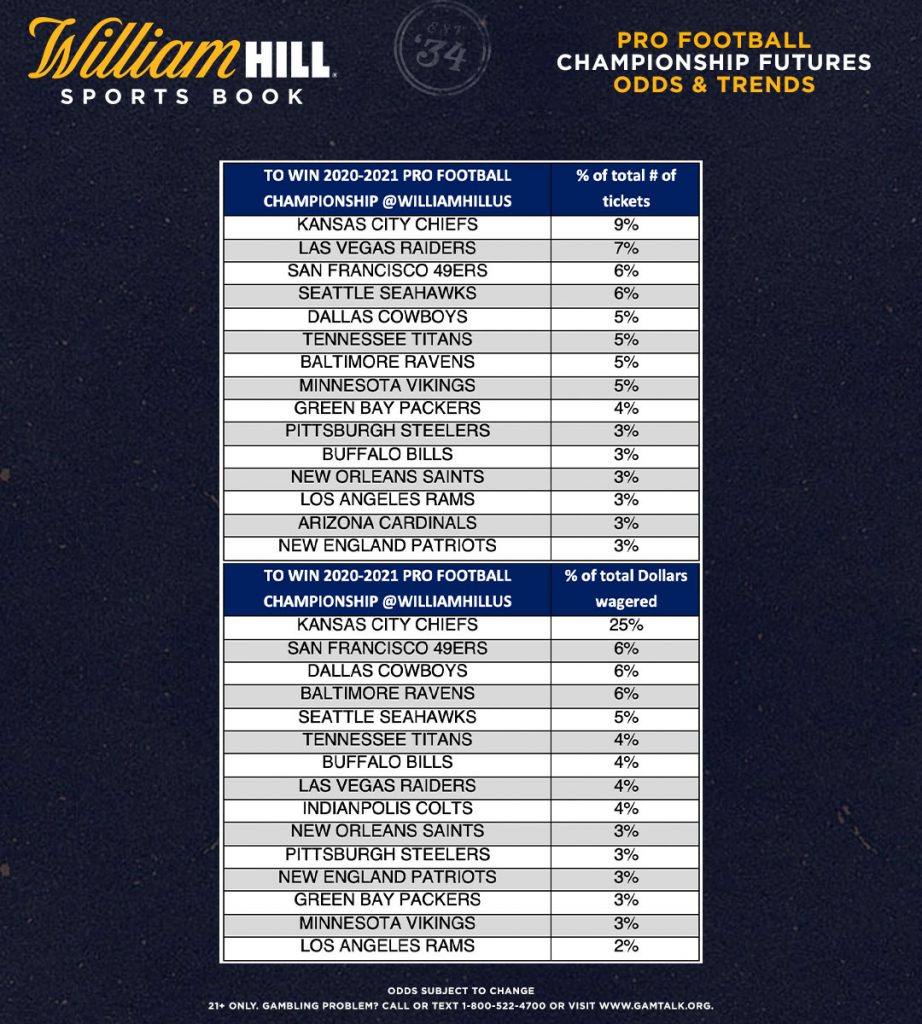 Bet NFL with William Hill, America's #1 sportsbook.