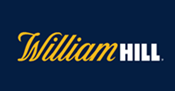 William Hill Launches Responsible Gaming Campaign During Problem Gambling Awareness Month

Campaign Throughout March Showcases Tools Available, Empowering Customers to Make
Informed and Responsible Decisions When Placing Wagers, Highlighting William Hill's Continual
Commitment to Responsible Gambling
Las Vegas (March 16, 2021) – William Hill, America's leading sports book operator, is committed to
responsible gaming year-round, and is generating awareness of the issue during Problem Gambling
Awareness Month this March.

Problem Gambling Awareness Month is a collaborative effort throughout the gaming industry that aims
to increase public awareness of problem gambling and the availability of prevention, treatment and
recovery services. William Hill is proud to support the campaign and efforts put forth by the National
Council on Problem Gambling (NCPG) and continues to do so with its commitment to responsible gaming
throughout the year.

"March is a great time of year to bring awareness to the issue of problem gambling," said Joe Asher, CEO
of William Hill US. "Our goal is to educate new and existing customers about how to identify problem
gambling and the resources that are available to help them and their families. Sports betting should always
be about fun and entertainment, and we're taking the extra steps in our communications and our products
to ensure that we always put protecting our customers first."
As the industry of sports betting continues to grow at a rapid rate, William Hill's top priority is consumer
protection and ensuring that education is at the forefront of all its efforts. The company has created new
training tools for all employees and has greatly increased the visibility of its responsible gaming messaging
at all sports books and online. Responsible gaming messages are appearing on all betting kiosks
nationwide throughout March, and all betting tickets at William Hill Sports Books include the company's
"Always Bet Responsibly. Play By the Book" logo, accompanied by a local gambling helpline. All employees
are wearing special lapel pins throughout March promoting responsibility. New content has been added
to the Responsible Gaming page at www.williamhill.us and on state-specific pages to provide accessible
resources and information to customers. Additionally, William Hill includes a variety of features in its
products to enable customers to manage their experience in the best way for them – including betting
and deposit limits, cool-off periods and the ability to self-exclude oneself entirely from betting.

William Hill has also worked with the states of New Jersey and Mississippi to create and fund public service
announcements bringing awareness to the issue of problem gambling and provides resources for people
to get help. The videos, titled "Through a Child's Eye," aired across multiple television networks in the two
states, providing a different and important perspective to the issue of problem gambling.

"This video is through a child's eye; we felt it was important to help viewers understand how a child is
affected from a parent gambling," said Neva Pryor, Executive Director of the Council on Compulsive
Gambling of New Jersey. "We would like to thank William Hill for allowing the Council to produce such a
compelling video. Many people said that they hugged their child immediately after watching. Such a
powerful message helps the Council to heighten awareness of problem gambling, as well as the effects on
the family."

Added Angi Wilson, Deputy Director of the Mississippi Council on Problem and Compulsive Gambling, "We
want to thank William Hill for helping us publicize our helpline number and in turn helping problem
gamblers and their families in Mississippi. We really appreciate their support!"
William Hill, America's leading sports book operator, now offers mobile sports betting apps in 12 U.S.
jurisdictions (Colorado, Illinois, Indiana, Iowa, Michigan, Nevada, New Jersey, Tennessee, Virginia, West
Virginia and Washington, D.C.) while also powering the trading services for the Rhode Island Lottery
mobile app. All of William Hill's apps offer information and tools so that users can manage their
experience and to provide resources should they need them.

About William Hill US
William Hill US, part of London Stock Exchange listed William Hill PLC, is America's #1 Sports Book
operator. Established in 2012, the company has expanded from its birthplace of Nevada to operate in
more than 160 locations across 15 states, and now takes one in every four sports bets placed in the
country. William Hill US currently has operations in The Bahamas, Colorado, Florida, Illinois, Indiana,
Iowa, Michigan, Mississippi, Nevada, New Jersey, Pennsylvania, Rhode Island, Tennessee, Virginia,
Washington D.C., and West Virginia. The company is also the licensed sports betting provider for
numerous casinos in Mississippi and New Mexico and is the exclusive risk manager for the Delaware and
Rhode Island sports lotteries. Product and technology are core to William Hill's growth strategy in the
US, and it now offers industry-leading betting apps in Colorado, Washington D.C., Illinois, Indiana, Iowa,
Michigan, Nevada, New Jersey, Tennessee, Virginia, and West Virginia. Continuing the innovative spirit
of its founder William Hill, the company opened a sports book in the world-famous Capital One Arena in
2020, becoming the first operator to offer sports wagering inside a US professional sports complex. For
more information, visit William Hill US.