UEFA Champions League is back tomorrow! After the tournament was suspended in mid-March, 12 soccer teams will be back on the pitch competing for the status of best in the world.
William Hill has odds posted for upcoming Champions League matches as well as futures to win it all.

Bayern Munich is currently the +280 favorite, with Manchester City right behind at 3/1. Paris Saint-Germain is next at 9/2, and is one of four teams that has already advanced to the quarterfinals as well as Atletico Madrid (9/1), Atalanta (12/1) and RB Leipzig (18/1).
One Nevada bettor laid $1,000 on Atletico Madrid 9/1 for a total potential payout of $10,000, which is tied for the largest Champions League futures wager at William Hill along with a $1,000 one on Juventus 8/1 for a total potential payout of $9,000. Juventus currently resides at 12/1, which is tied for the sixth-lowest odds with Atalanta.
Among all the teams remaining, Atalanta entered the tournament as the biggest long shot. Priced as high as 300/1, Atalanta beat Valencia in the round of 16 after scoring four goals in each leg. A Nevada bettor put $20 on Atalanta 300/1 for a total potential payout of $6,020, while an Iowa bettor placed $500 on Atalanta 12/1 for a total potential payout of $6,500.
Four round-of-16 fixtures are set to be completed over the next couple of days. In tomorrow's action, Manchester City faces Real Madrid and Juventus faces Lyon. Manchester City holds a 2-1 lead on aggregate, while Olympique Lyon is up 1-0.
Manchester City is a -145 favorite at William Hill for tomorrow's match, with Real Madrid at +330 and draw at +340. Juventus is -240 chalk against Olympique Lyon (+660) with draw listed at +365.
In Saturday's slate, Bayern Munich is up 3-0 on aggregate and is -270 for the second leg vs. Chelsea (+640). Barcelona and Napoli tied in their first leg at one goal apiece, and Barcelona is the -160 favorite for this weekend's showdown.
Check out William Hill's odds for the second legs of the four Champions League round-of-16 fixtures as well as current futures odds.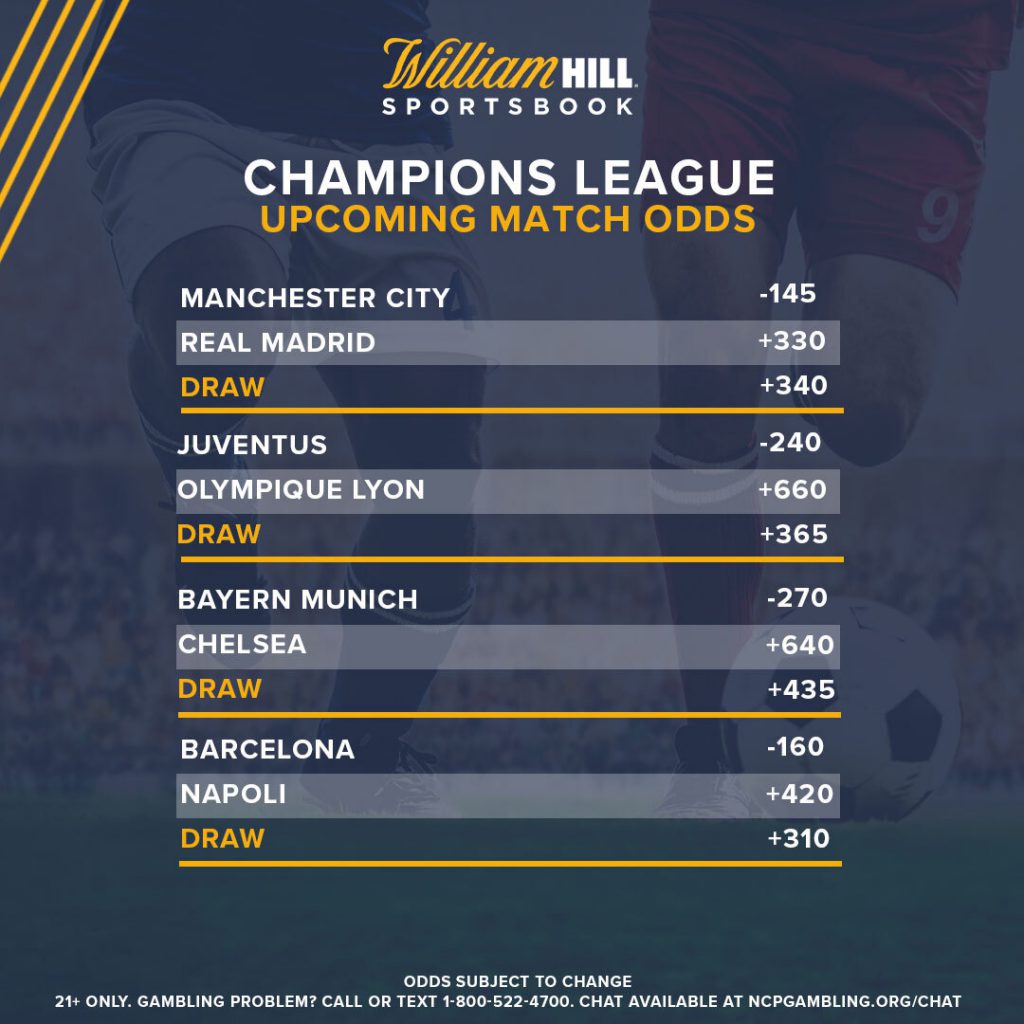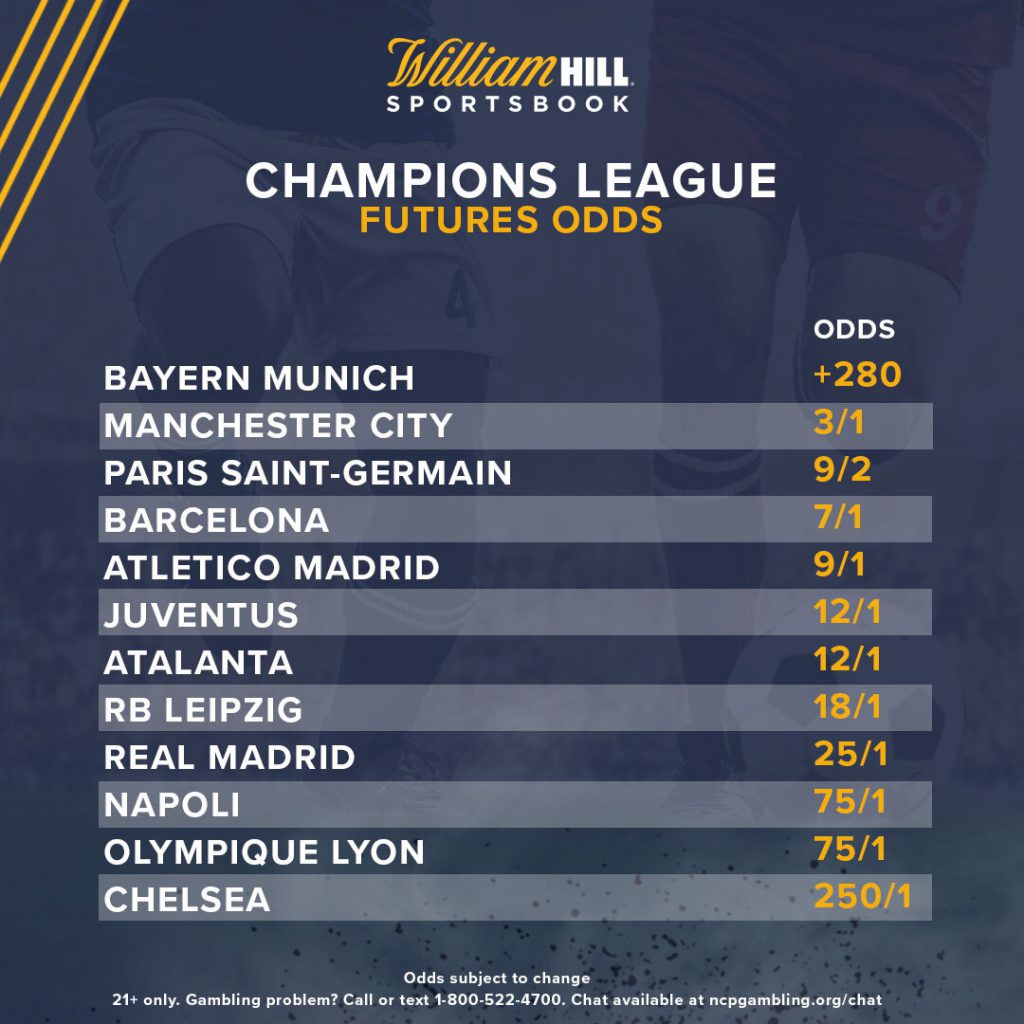 Bet soccer with William Hill, America's #1 sportsbook.