There's plenty of intrigue on the hardwood tonight, as we have two critical NBA playoff games, including an epic Game 7.
The Heat and Celtics will begin their Eastern Conference Finals battle at 6:40 p.m. ET/3:40 p.m. PT, followed by a win-or-go-home showdown between the Clippers and Nuggets at 9:10 p.m. ET/6:10 p.m. PT. Whichever team emerges victorious from the nightcap will face the Lakers in the Western Conference Finals.
"The handles for games in the later rounds have been slightly higher than the opening round," said Nick Bogdanovich, Director of Trading for William Hill US. "NBA handle has been strong consistently since the league came back. A couple playoff games have had similar handles to NFL games."
In the early game, the Celtics are slight 2-point favorites (-130 moneyline) at William Hill with the total at 208.5. Meanwhile, the Clippers are 7.5-point favorites (-320 moneyline) and the total also resides at 208.5. The Clippers originally opened at -6.5 respectively.
So how have William Hill bettors been approaching these two contests?
For Heat vs. Celtics, spread wagering is relatively even. Boston has received 51% of the total number of tickets for all spread bets in Game 1, while Miami has captured 52% of the total dollars wagered.
Nuggets vs. Clippers has seen an interesting split for spread and moneyline wagering. While Denver has the advantage in total number of tickets for all spread (73%) and moneyline (56%) bets for Game 7, Los Angeles has the edge in total dollars wagered in both categories with 53% for spread and 72% for moneyline.
The overs in the two games are what the majority of William Hill bettors are backing for wagers on the total. The Heat-Celtics over has attracted 53% of the total number of tickets and 58% of the total dollars wagered, while the Nuggets-Clippers over has generated 67% of the total number of tickets and 64% of the total dollars wagered.
The biggest wagers for tonight's action have come in on the moneyline, as Celtics -125 and Clippers -330 each drew $20,000 bets for respective total potential payouts of $36,000 and $26,060.60. The three biggest spread bets are all on the Clippers, with the two biggest being $5,500 on Clippers -6.5 and Clippers -7.
One other noteworthy wager came when the Nuggets were trailing 3-1 in the series. A Nevada bettor placed $1,000 on Nuggets +2000 to advance against the Clippers for a total potential payout of $21,000.
Check out William Hill's latest trends below for Heat vs. Celtics Game 1 and Nuggets vs. Clippers Game 7.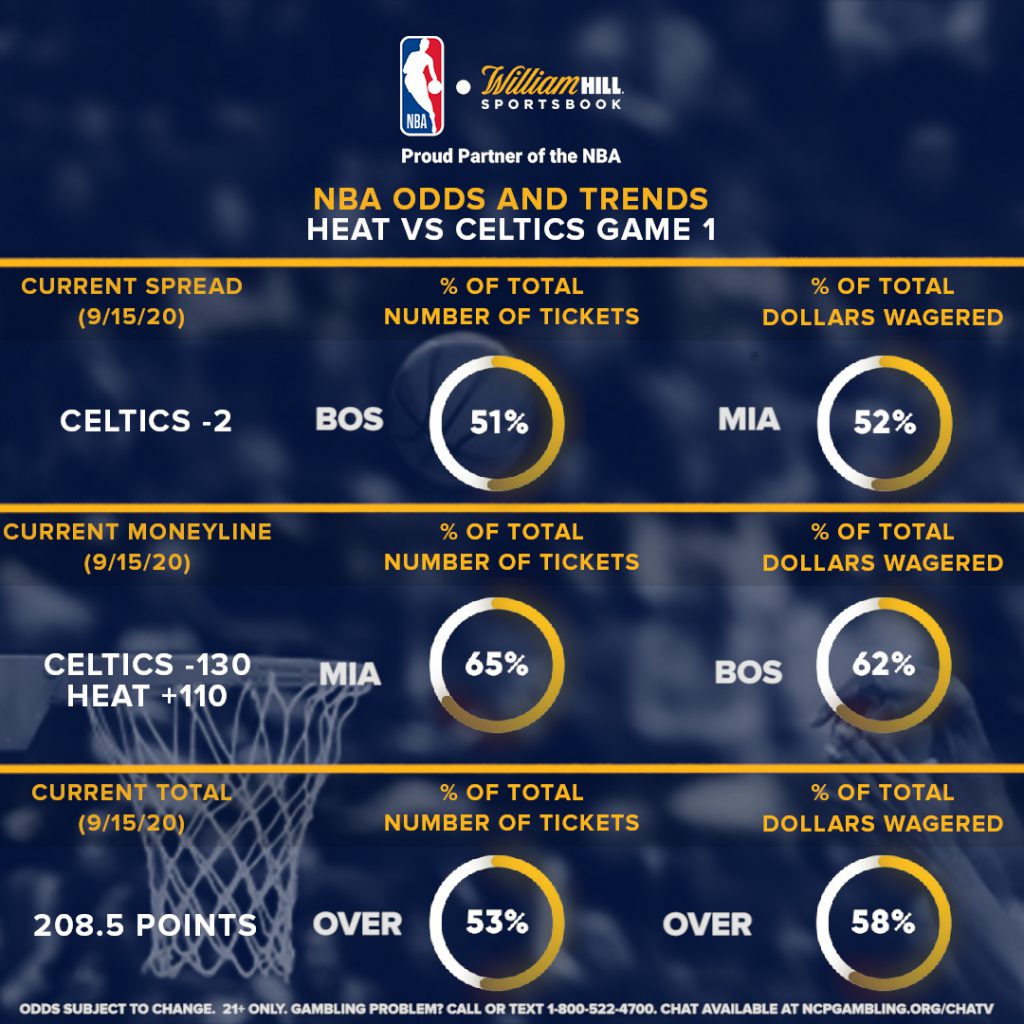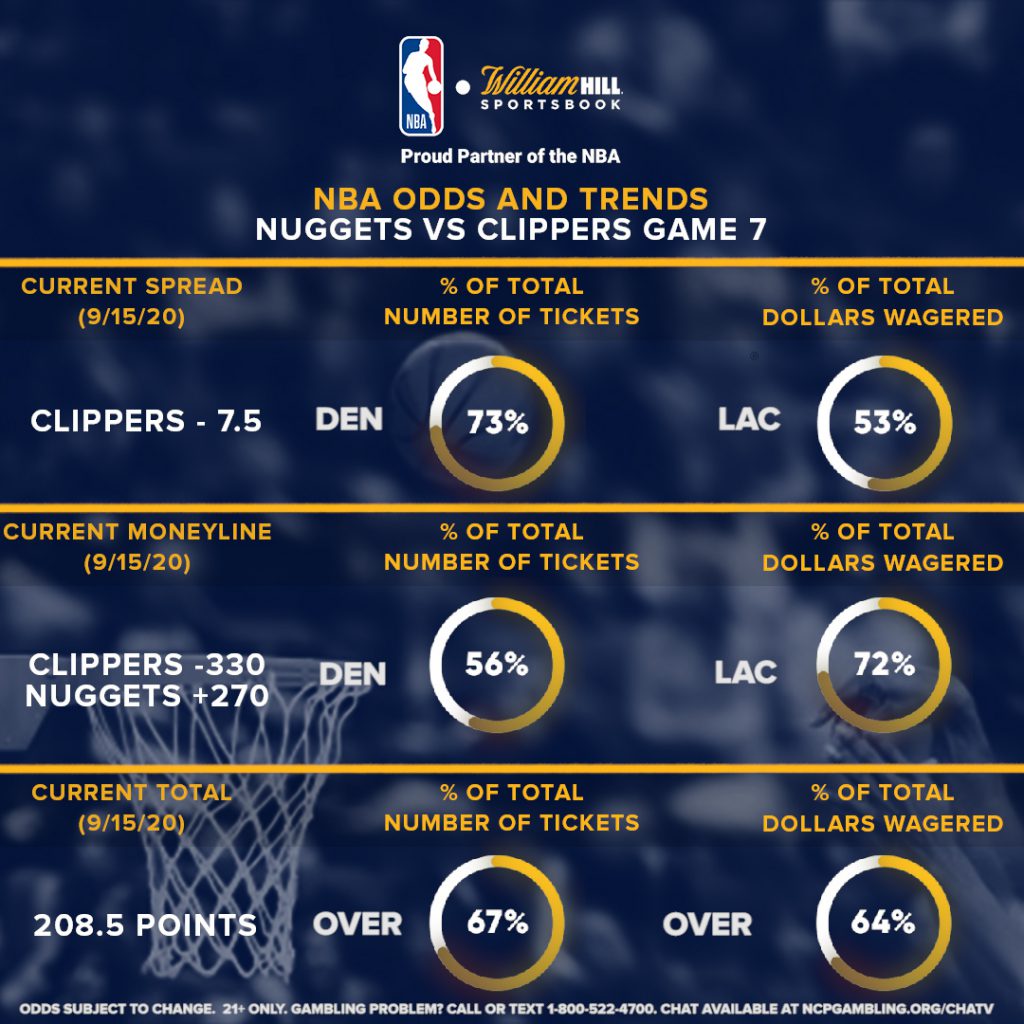 Bet NBA with William Hill, America's #1 sportsbook.