After eight teams were eliminated in the qualifying round, 16 remain in the Stanley Cup Playoffs. William Hill has just released the odds for the eight Round 1 series, which start tomorrow.
The eight winners in the qualifying round will now face the teams playing in round-robin tournaments to determine the No. 1 through No. 4 seeds in their respective conferences.
Four of the five biggest underdogs from the qualifying round advanced: the Canadiens (+200 vs. Penguins), Blue Jackets (+150 vs. Maple Leafs), Blackhawks (+145 vs. Oilers) and Coyotes (+115 vs. Predators).
"As we saw in the qualifying round, anything can happen," said Nick Bogdanovich, Director of Trading for William Hill U.S. "In the NHL, the dogs are always pretty live. It's the one sport where the No. 8 seed can beat the No. 1 seed no problem."
In the Eastern Conference, there may not be a juicier matchup this entire round than Lightning vs. Blue Jackets. Last year, No. 8-seeded Columbus swept Tampa Bay in the first round of the Stanley Cup Playoffs after the Lightning's historic regular season.
This time around, the No. 2-seeded Lightning are listed at -250 to advance to the next round against the Blue Jackets (+210). Tampa is the biggest favorite on that side of the bracket.
The Eastern Conference matchups and series prices are the No. 1 Flyers (-210) vs. No. 8 Canadiens (+180), No. 3 Capitals (-165) vs. No. 6 Islanders (+145) and No. 4 Bruins (-160) vs. No. 5 Hurricanes (+140).
Shifting gears to the Western Conference, the No. 1-seeded Golden Knights are the biggest chalk on the board this round. Vegas is priced at -340 against the No. 8-seeded Blackhawks (+280).
The Western Conference also has the tightest series, as the No. 3-seeded Stars are slightly favored at -115 over the No. 6-seeded Flames (-105).

The two other showdowns are the No. 2 Avalanche (-300) vs. No. 7 Coyotes (+250) along with the defending Stanley Cup champion and No. 4 Blues (-220) vs. No. 5 Canucks (+190).
"Most of the teams are between 6/1 and 30/1 to win the Stanley Cup," Bogdanovich said. "It's a pretty wide-open field. Usually you have some teams higher than 30/1 at this stage of the game. But I think it's been proven that any one of these teams can get hot and make a run."
---
Check out William Hill's odds for Round 1 of the Stanley Cup Playoffs below.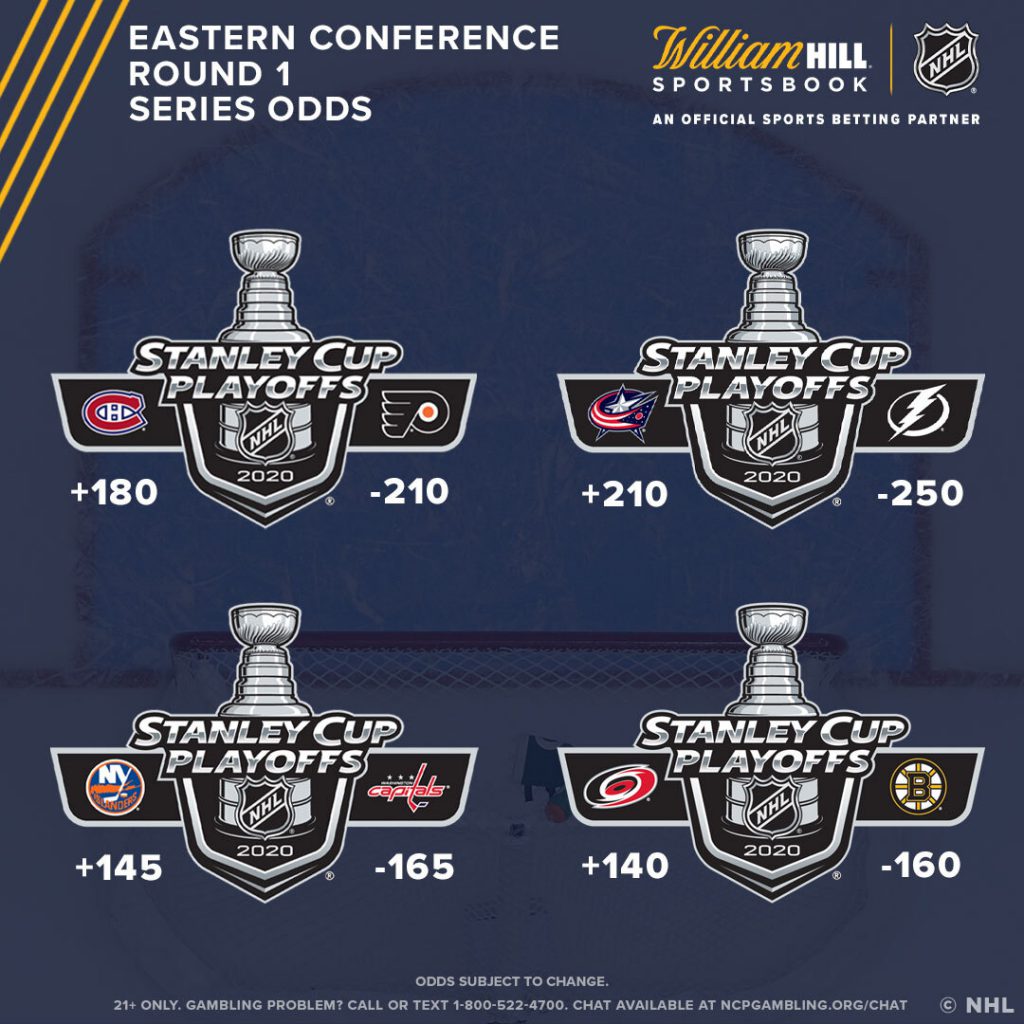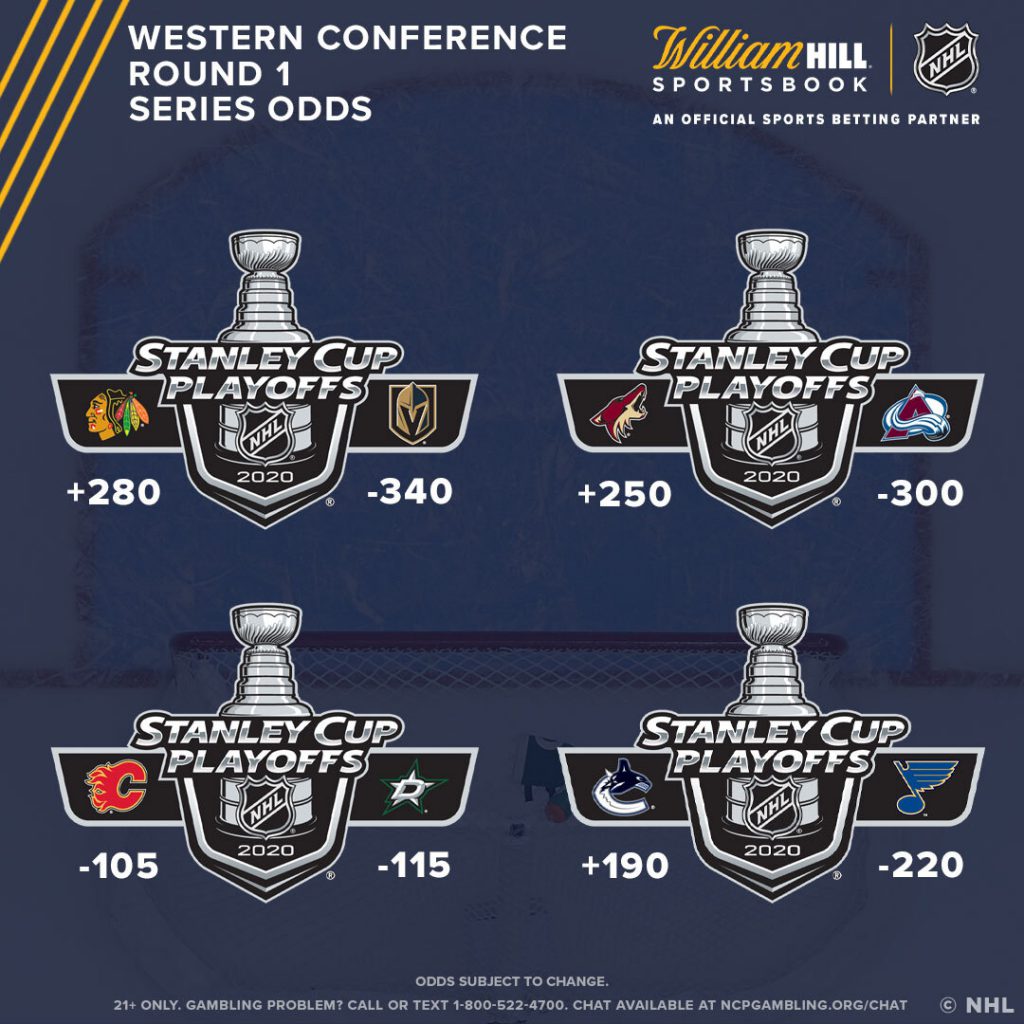 Bet NHL with William Hill, America's #1 sportsbook.