With the reported acquisition of legendary quarterback Tom Brady, the Buccaneers have seen their odds improve considerably to win the NFC.
After possessing 12/1 odds at the start of the week to win the 2020-21 NFC Championship at William Hill, Tampa Bay's current price is 8/1. Those are the fourth-lowest odds in the conference, trailing just the 49ers (the current favorite at 13/4), the Saints and the Cowboys.
Another team that seen its odds noticeably shift over the past couple of days is the Cardinals. Arizona went from being tied for the third-worst odds at 35/1 to now possessing 28/1 odds.
The Bucs have been a trendy bet, as they have attracted 7% of the total number of tickets and 8% of the total dollars wagered, which is tied for sixth-highest and fifth-highest respectively among all NFC teams.
The Cowboys lead the way by drawing 21% of the total dollars wagered, while the 49ers are first in total number of tickets wagered at 12%.
Over in the AFC, New England has seen its conference championship price change from 6/1 to 10/1 as it adjusts to life after Brady. In fact, the Patriots are now tied with their AFC East foe Bills for third-lowest odds.
After starting off the week as +230 chalk, the Chiefs remain atop the board at 2/1, followed by the Ravens at 13/4.
A team with another big-name quarterback signing has been a big mover in the AFC. With Philip Rivers now at the helm in Indy, the Colts are tied for the fifth-lowest odds in the conference at 12/1 after earning 17/1 odds earlier in the week.
Yet, it's been a couple AFC sleepers driving the most betting action. The Raiders top all teams with 16% of the total number of tickets as they prepare for their inaugural season in Las Vegas. Additionally, bettors are buying the Titans after their surprising 2020 postseason run, as Tennessee has received an AFC-best 17% of the total dollars wagered.
Check out William Hill's latest 2020-21 AFC and NFC championship futures, along with the latest trends. Also, here are the latest Super Bowl odds and trends.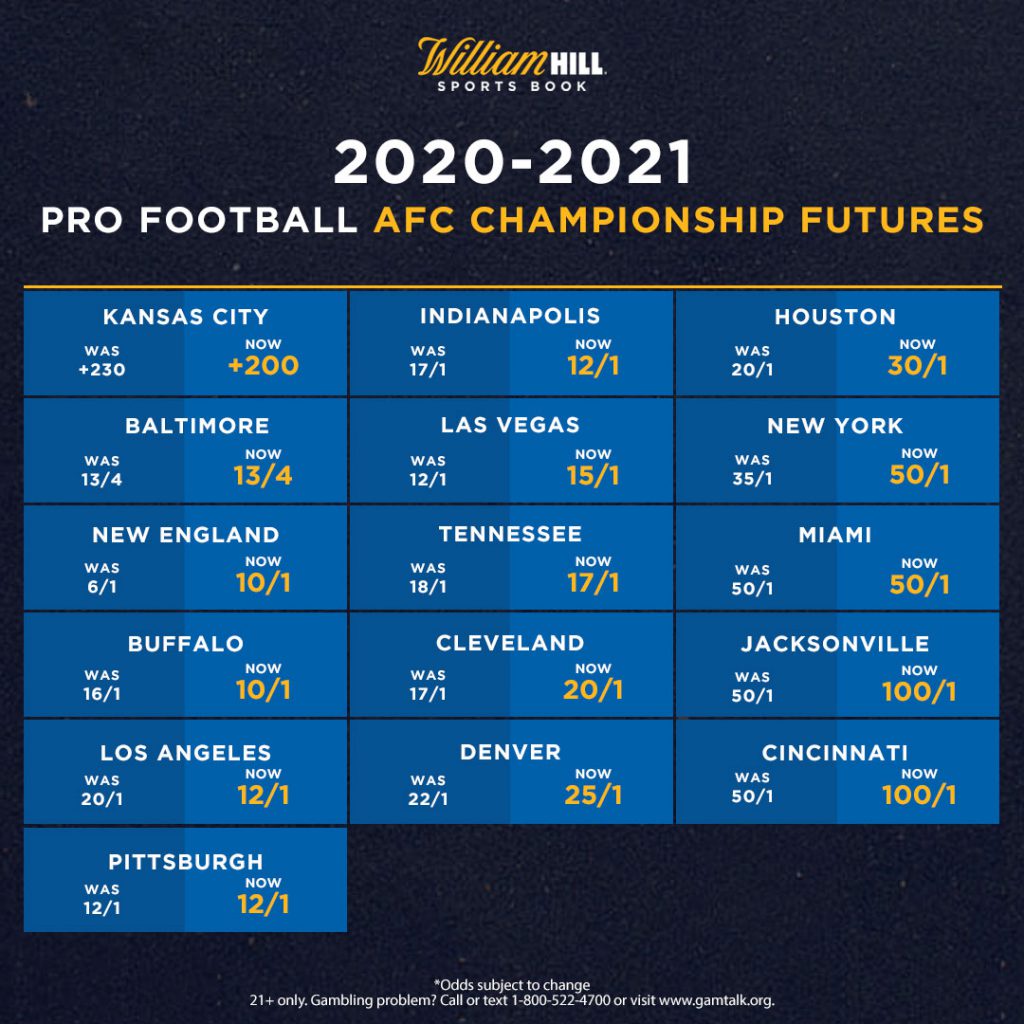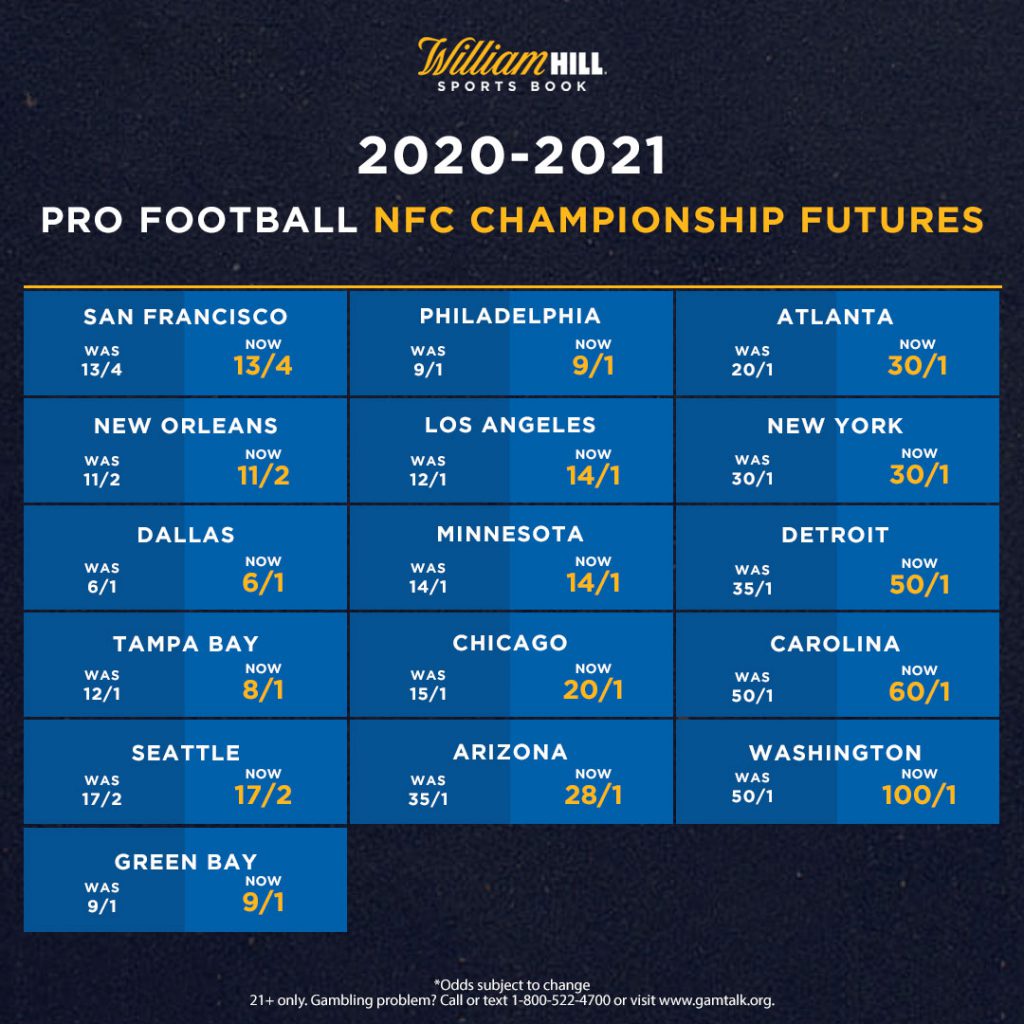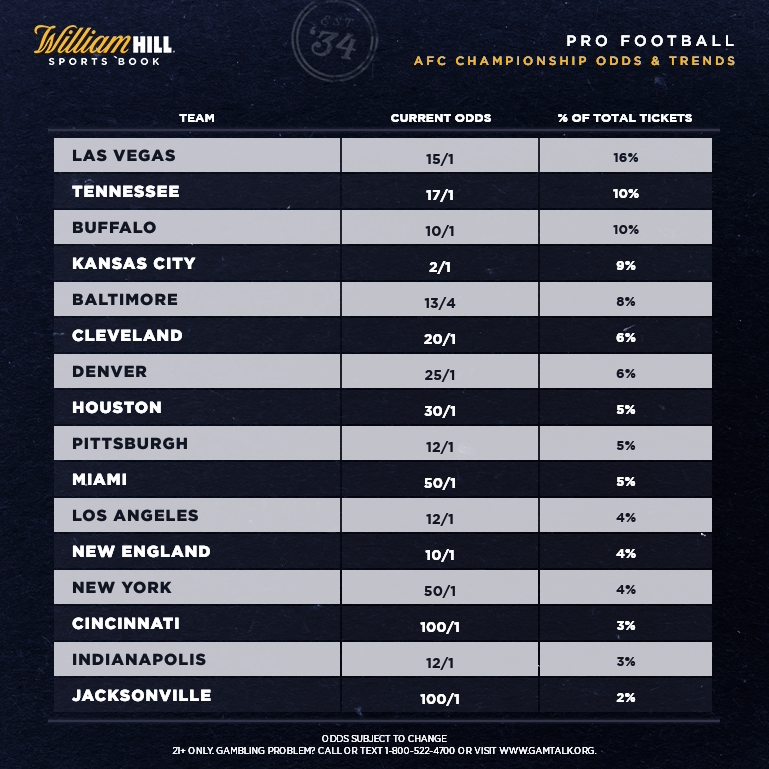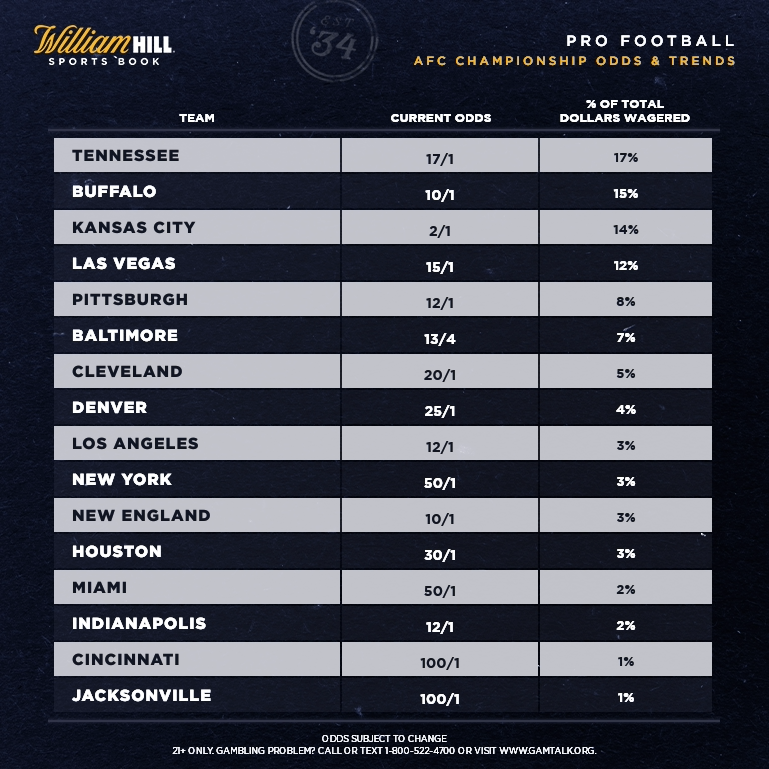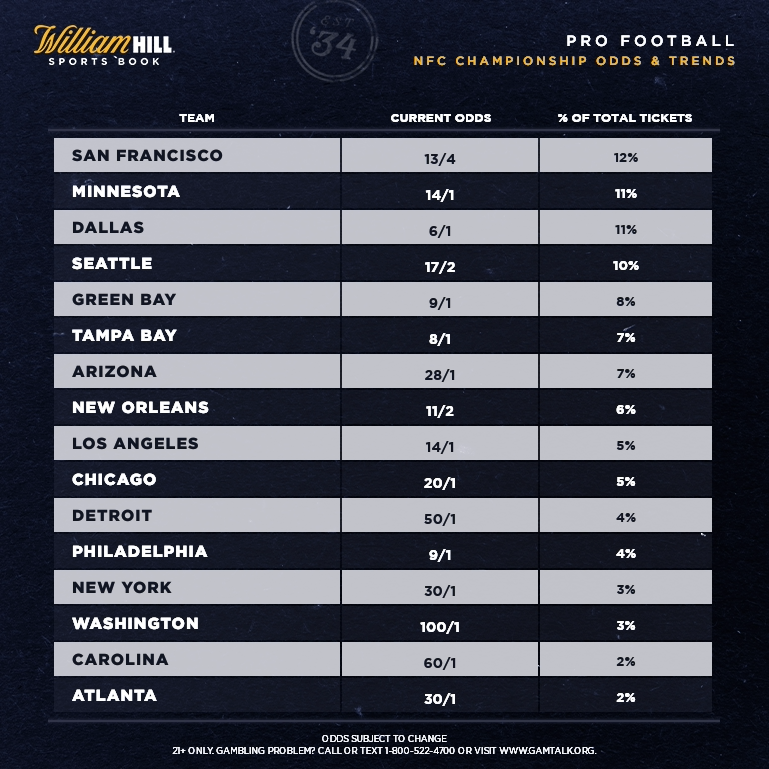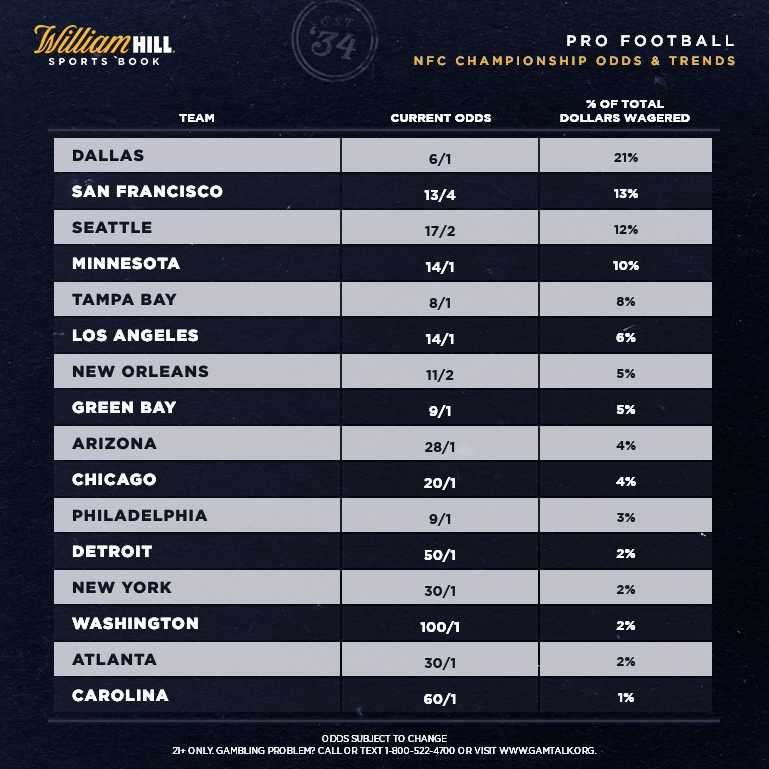 Bet NFL with William Hill, America's #1 sportsbook.