The NBA playoffs tip off soon in Orlando, as 16 teams vie for the Larry O'Brien Trophy.
William Hill has odds posted for all eight first-round series, as well as for the four games taking place today.
The four Eastern Conference first-round showdowns are the No. 1-seeded Bucks vs. No. 8 Magic, No. 2 Raptors vs. No. 7 Nets, No. 3 Celtics vs. No. 6 76ers and No. 4 Pacers vs. No. 5 Heat.
Milwaukee is the biggest chalk of any team in the opening round at William Hill, as the Bucks are priced at -15000 to advance over the Magic. Defending champion Toronto is the second-biggest favorite at -4000 against Brooklyn.
Out in the Western Conference, the No. 1-seeded Lakers square off against the No. 8 Trail Blazers, who are fresh off their play-in victory on Saturday against the Grizzlies. The three other matchups are the No. 2 Clippers vs. No. 7 Mavericks, No. 3 Nuggets vs. No. 6 Jazz and No. 4 Rockets vs. No. 5 Thunder.
Despite being the top seed, the Lakers are not the biggest favorite at William Hill to move on in the Western Conference. That would be the Clippers, who are listed at -650 against the Mavericks. Meanwhile, LeBron James and the Lakers are -550 over Damian Lillard and the Trail Blazers.
The tightest first-round series is between the Rockets and Thunder. Houston is favored at -155 at William Hill, while Oklahoma City resides at +135.
The Nuggets and Jazz are the first of four NBA playoff games today at 1:30 p.m. ET/10:30 a.m. PT, and Denver is a 4.5-point favorite with the total at 215.5. One Nevada William Hill bettor placed $10,000 on Nuggets -200 ML for a total potential payout of $15,000.
The Raptors and Nets are the following game at 4 p.m. ET/1 p.m PT, as Toronto is the only double-digit favorite today at -10. The Raptors have notoriously struggled in postseason Game 1s throughout the franchise's history, compiling a 4-15 record. However, Toronto went 2-2 last year in the opening games of its playoff series in its championship run.
Two Atlantic Division rivals square off in the third game today at 6:30 p.m. ET/3:30 p.m. PT, with the Celtics as 6-point favorites over the 76ers. Philadelphia is without Ben Simmons, who suffered a season-ending knee injury during the seeding games.
In the nightcap at 9 p.m. ET/6 p.m. PT, the Clippers are 6-point favorites against the Mavericks. The Clippers currently are tied with the Bucks for the second-lowest title odds at +300 at William Hill, with only the Lakers besting them at +220.
Check out William Hill's current odds for each first-round playoff series along with today's Game 1s below.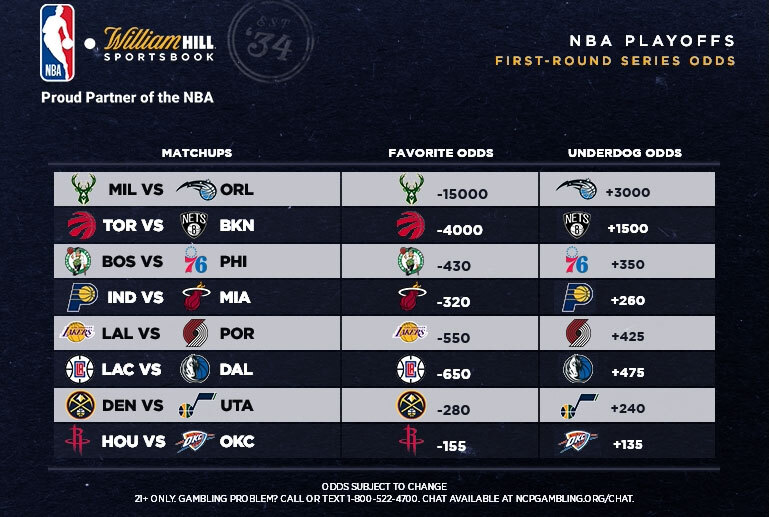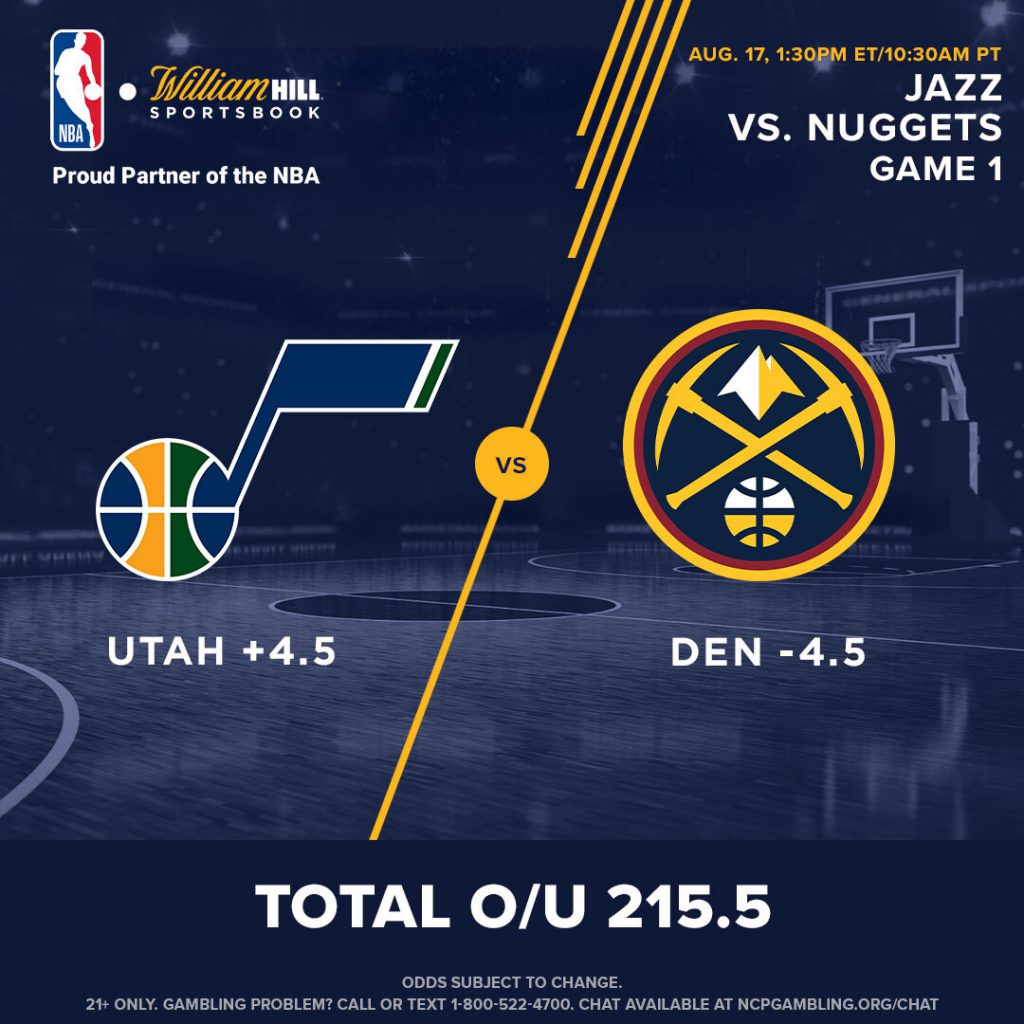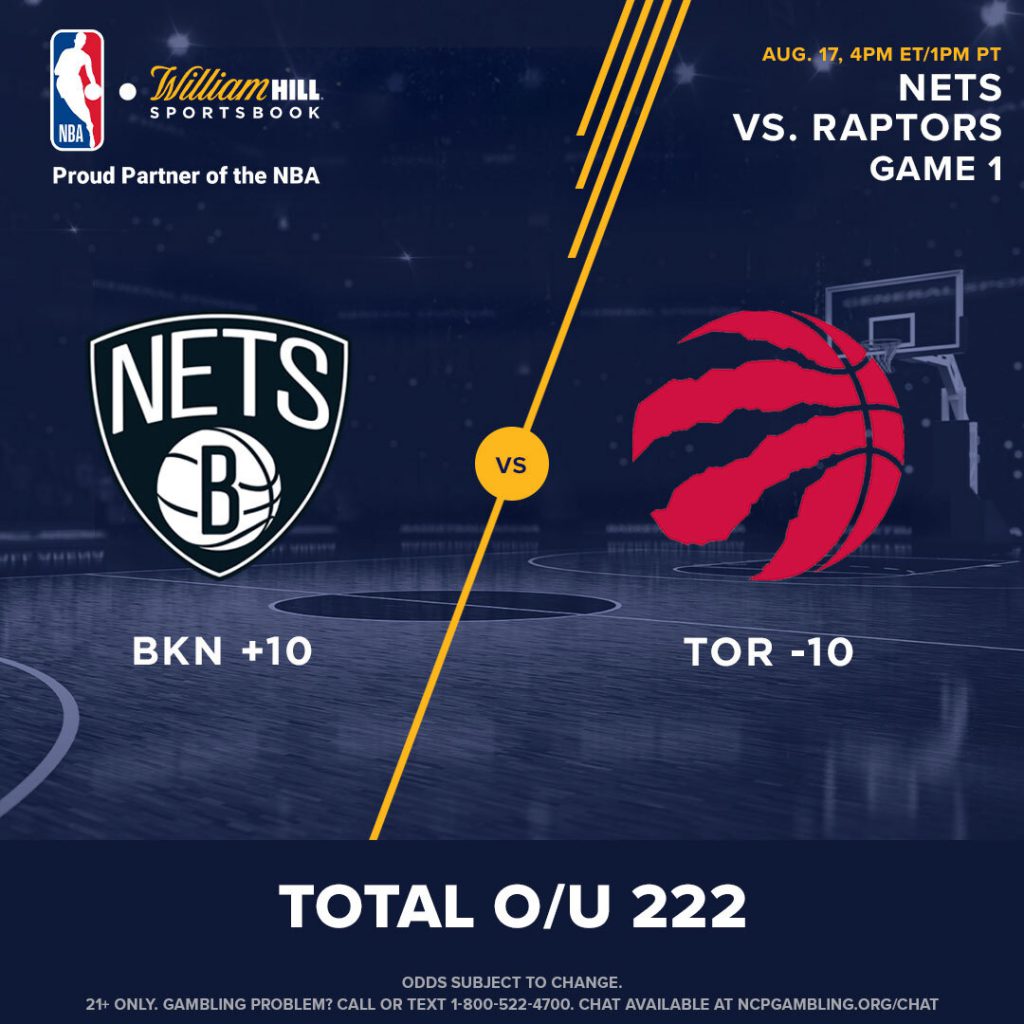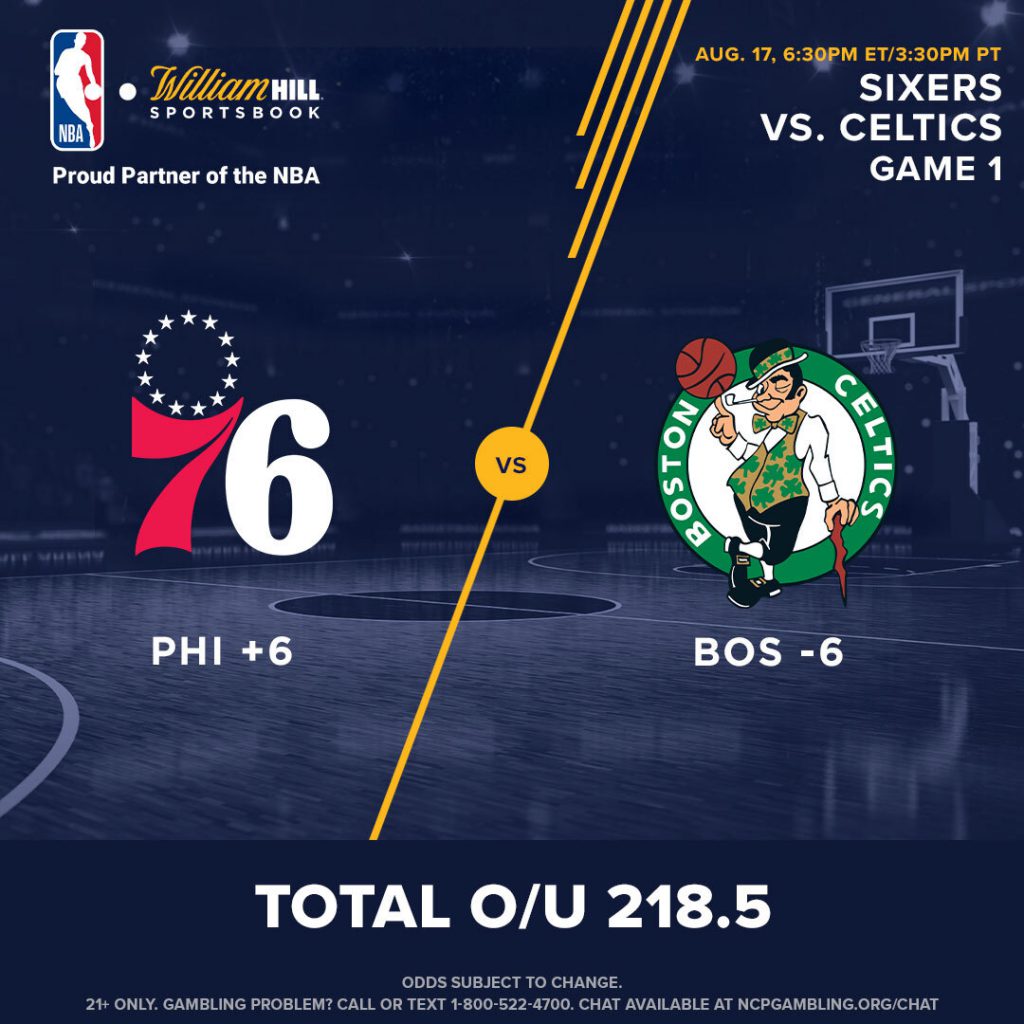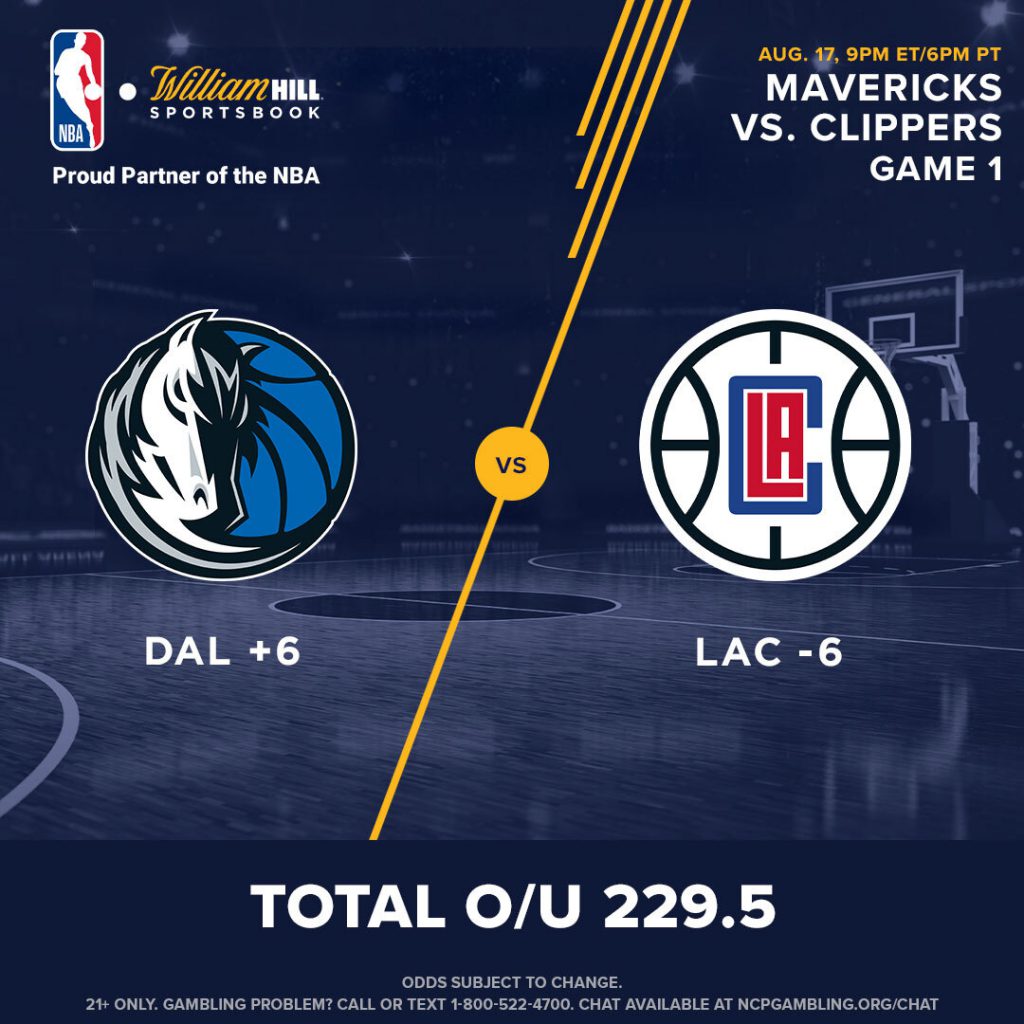 Bet NBA with William Hill, America's #1 sportsbook.