The Lakers captured their 17th NBA championship after defeating the Heat 106-93 in Game 6 last night, tying the Celtics for the most titles ever.
"We had a couple games that were big losers for the Finals and a couple big winners," said Nick Bogdanovich, Director of Trading for William Hill US. "Overall, I'd say it was a net positive. Last night, the under saved our butts, and it was nice not having to sweat that one either."
In June 2019, the Lakers opened with 10/1 odds at William Hill to win the 2019-20 NBA title, behind the Bucks (6/1), Clippers (7/1), Raptors (8/1) and Rockets (8/1).
"We lost on NBA title futures this year, a low six-figure loser," said Bogdanovich. "The public got it right from Day 1, so hats off."
Now, the Lakers are atop the board this time around, as Los Angeles is the 4/1 favorite to take home the 2020-21 NBA championship at William Hill.
The Lakers' in-city rivals hold the second-lowest odds, as the Clippers are right behind at 5/1. Then the teams who finished with the worst and best regular season records in 2019-20 are next, with the Warriors at 7/1 and the Bucks at 8/1.
Meanwhile, the Heat are tied for the fifth-lowest odds at 12/1 along with the Celtics and Nets. Several playoff participants this year follow with the Raptors (14/1), Nuggets (15/1), Blazers (22/1), Mavericks (25/1), Rockets (25/1), 76ers (28/1) and Jazz (35/1).
At the bottom, the Hornets and Cavaliers are tied with the longest odds to win it all next season at 500/1 apiece, with the Knicks nearby at 300/1.
Check out William Hill's opening 2020-21 NBA championship futures below.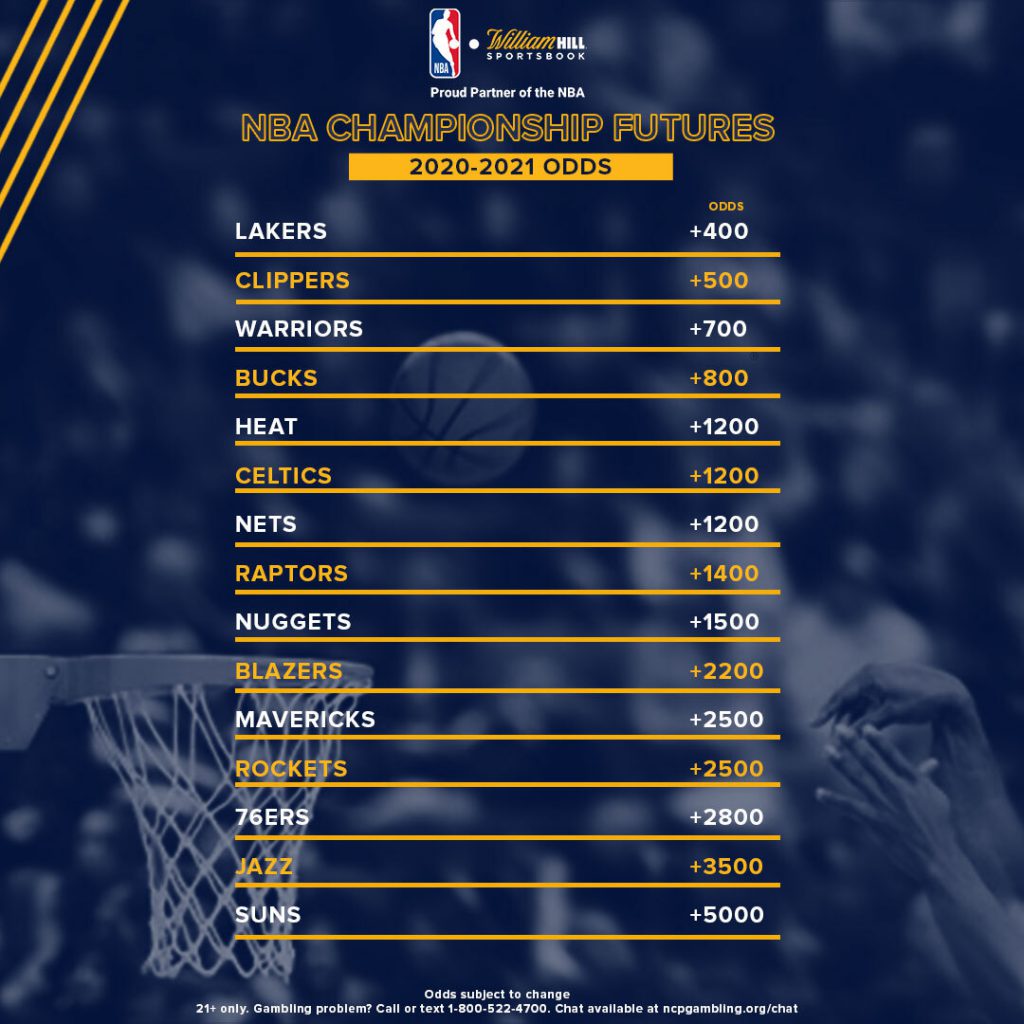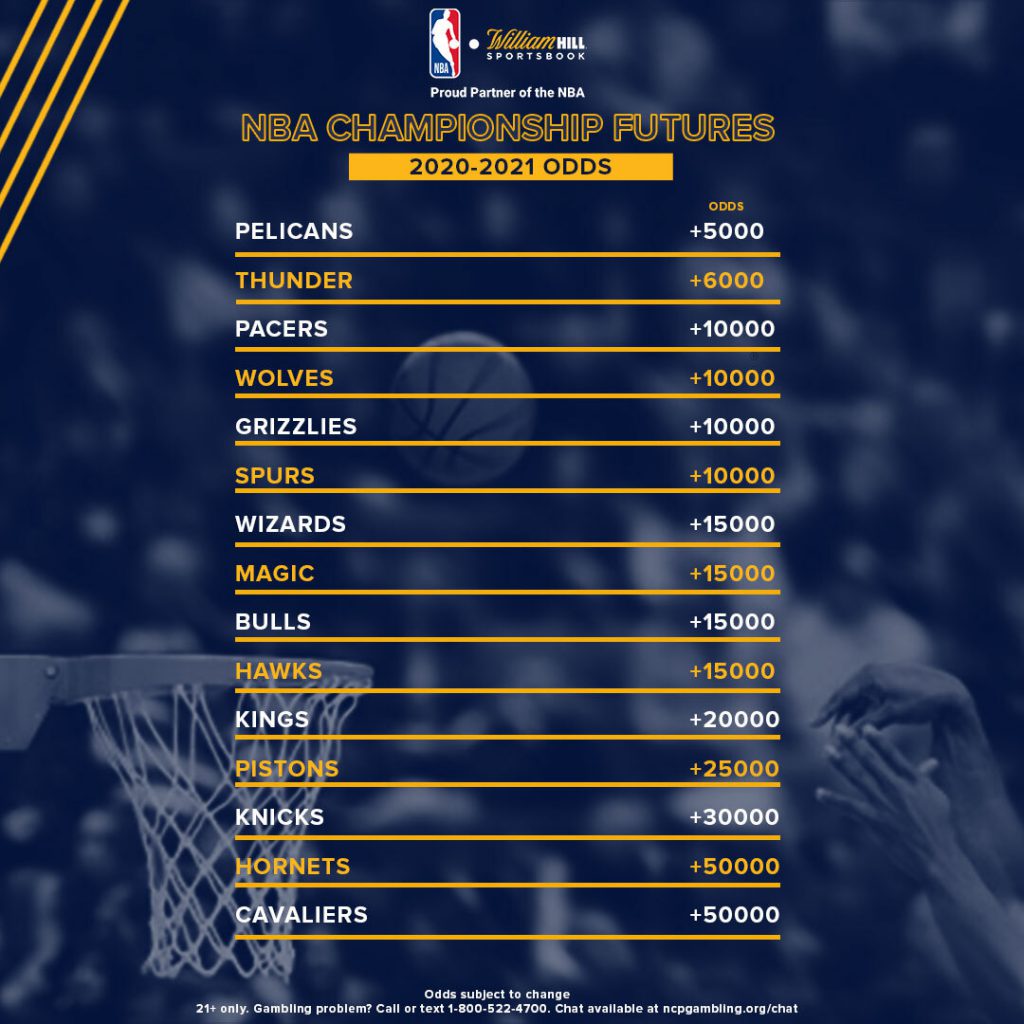 Bet NBA with William Hill, America's #1 sportsbook.